You are in!
You are on the waitlist!
You'll be the first one to know when I open doors to Job Search Accelerator again, my 8-week group coaching program to help you land your dream job in Tech, without applying to 100's of applications online!

If you need additional assistance, you can contact us at [email protected].
Need 1:1 support to level up your career?
I can help.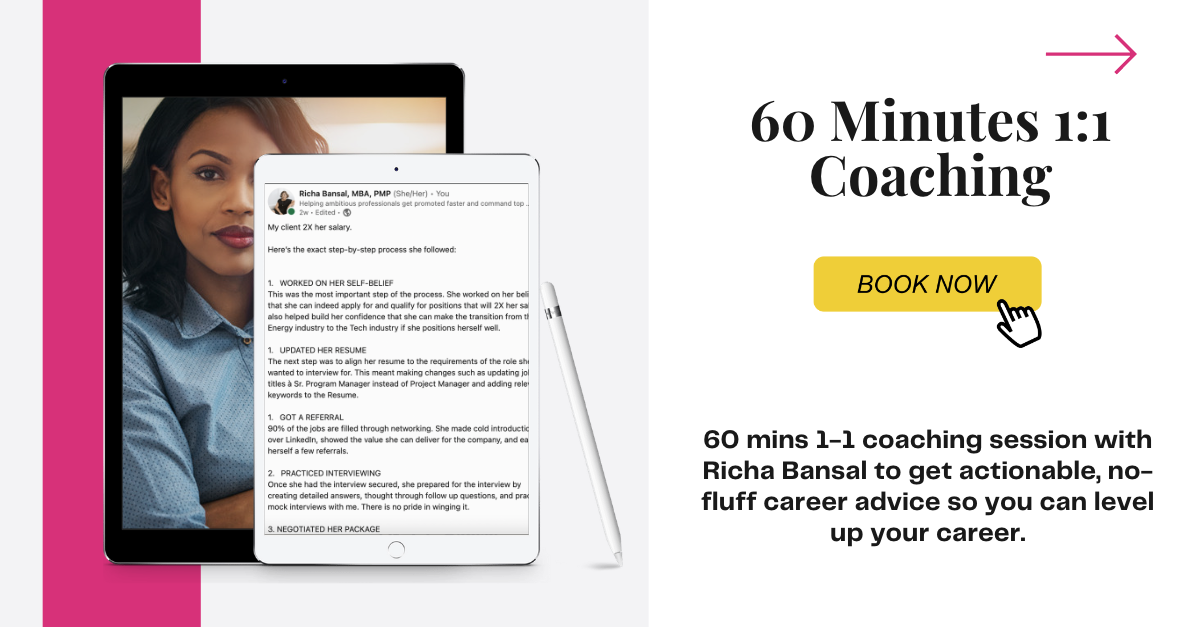 60 Minute

Career Coaching

Your career deserves only the best. Accelerate your job search or career growth with 60 minute 1-1 coaching session with Richa Bansal.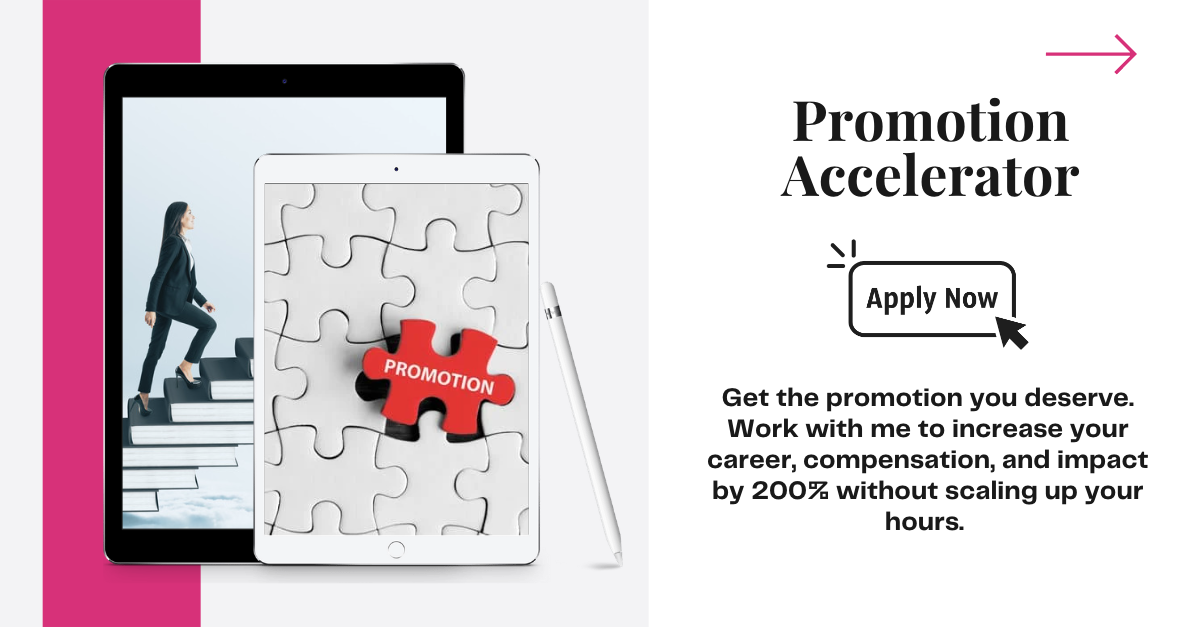 Promotion Accelerator
2X your career and compensation without scaling up your hours with my 12 weeks 1-1 coaching program. Book your free strategy call today.
Standout to the Recruiters!
Join the 5-day Pitch Perfect challenge to get awesome tips on how to craft the perfect Resume, Cover Letter and LinkedIn profile.


Claim 2 hours/day back!
Join the 10-day challenge to get one awesome productivity hack per day in your inbox.


4 Steps to Fast-Track Your Transition to Tech
Saturday
22 January, 2023
@ 11 am PST / 2 pm EST
Fast-Track Your Transition to Tech
8-week Group Coaching Program to help you land a $200k+ dream job without applying to 100s of applications online.
Thursday
7 Sept, 2023
@ 8:30 pm EST
Recession Proof Your Career: 3 Step Strategy to Land Your Dream Job in Any Market
Saturday
7 October, 2023
@ 9 am PST / 12 pm EST
Created with