THE FEARLESS HIRE
Land your dream job and compensation, in any market.
Inside of THE FEARLESS HIRE, you will use my proven signature process to learn how to stop underselling yourself, land $25k+ salary increase within 90 days, and become recession-proof.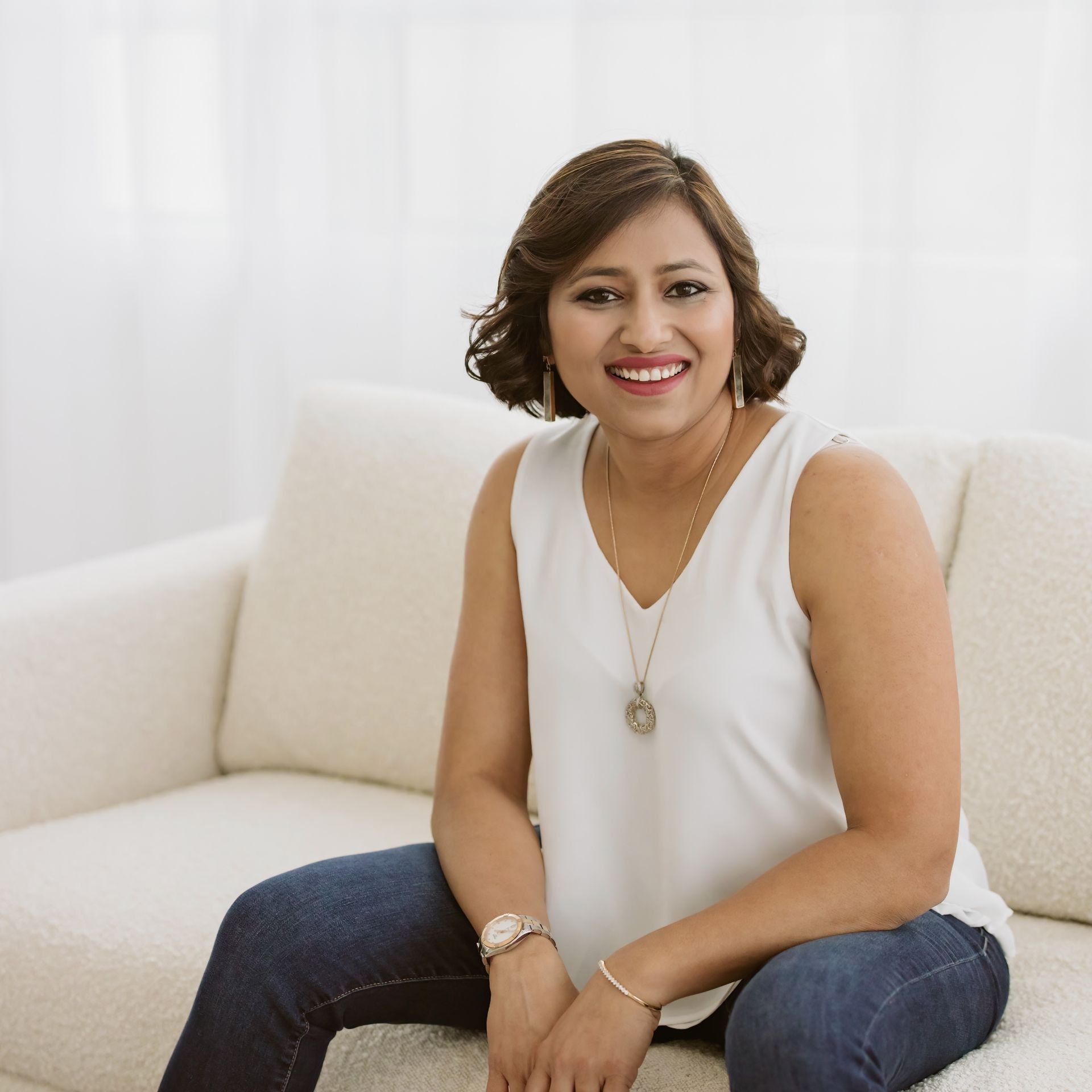 THE #1 JOB SEARCH ACCELERATOR FOR HIGH-ACHIEVERS WHO ARE READY TO COMMAND THEIR CAREER AND COMPENSATION ON THEIR OWN TIMELINE.
You are overridden with imposter syndrome, and feel you need more education or experience before you can even apply for your dream job.

You feel deeply disappointed that your title and financial compensation does not reflect your hard work, dedication or potential.

You fear your dreams of moving to the c-suite are slipping away but you don't know where to start.

You want to be seen as an industry expect but fear you are not good enough.

Your self-confidence takes a hit every time you see an entry-level role asking for 3+ years of experience.

You get extremely nervous in interviews, rambling over your words, and are unable to confidently show why you are the best candidate for the job.

You do not negotiate the compensation you want, fearing the company will rescind the offer if you ask for what you want.
If you said yes to any of the above, you are in the right place...
BECAUSE I KNOW THIS IS WHAT YOU WANT
Be recognized for your hard work and the value you bring to the table.

Fulfil your ambition to reach leadership roles without the 60-hour weekly grind.

Be a present parent and an example your kids can look up to.

Be fairly compensated for your level of education, experience and expertise.

Be known as an industry expert and community leader.

Create massive impact at work and outside, that leaves a legacy bigger than you.
AT THE END OF THE DAY, YOU WANT TO COMMAND THE CAREER YOU DESERVE, ON YOUR TIMELINE.
HERE'S WHAT IS NEEDED TO GET YOU FROM WHERE YOU ARE TO WHERE YOU WANT TO BE
HINT: IT'S NOT A FANCY NEW RESUME TEMPLATE, ANOTHER POPULAR CERTIFICATE, MORE APPLICATIONS OR SIMPLY TRYING HARDER.
Empty space, drag to resize
A TOUGH LOVE COACH WHO CAN CALL YOU OUT WHEN YOU ARE SHORT SELLING YOURSELF
A LIKE-MINDED COMMUNITY OF HIGH-ACHIEVERS WHO ARE FEARLESSLY BUILDING THEIR DREAM CAREERS.
A PROVEN STEP-BY-STEP PROCESS THAT HAS HELPED DOZENS GET UNSTUCK, LAND THEIR DREAM OFFERS, AND COMMAND $25K+ SALARY RAISES.
I've helped experienced professionals just like you transition to companies like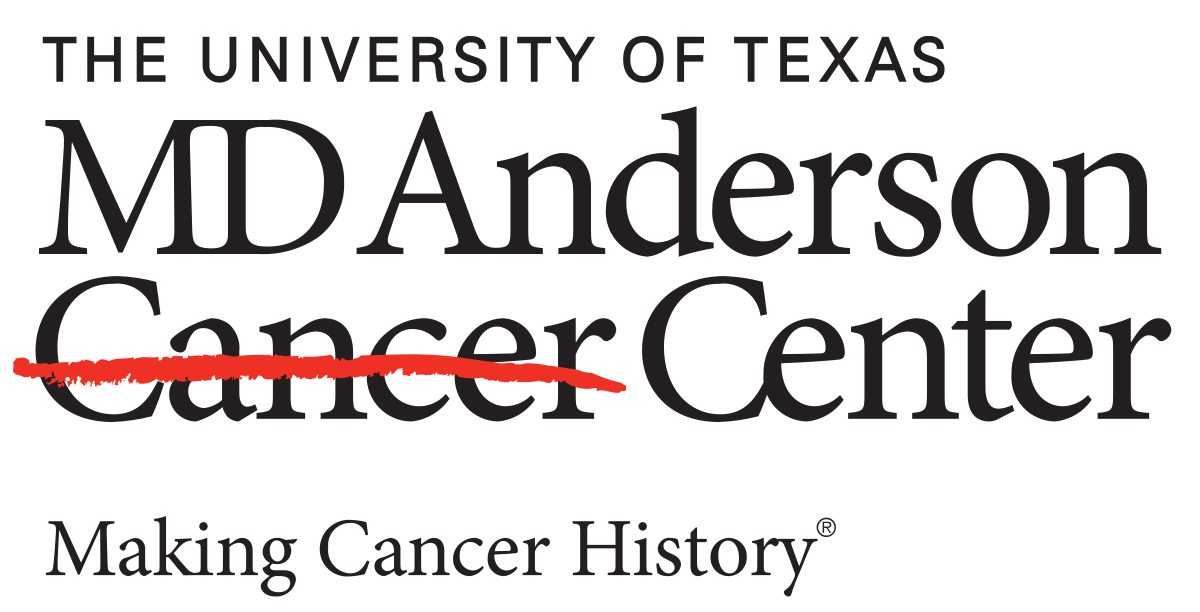 THE FEARLESS HIRE
A lifetime access job search accelerator for high-achievers who want stop underselling themselves and land dream offers in any market.
THROUGH A COMBINATION OF LIVE COACHING, COURSEWORK AND COMMUNITY, YOU'LL LEARN HOW TO:
Ditch the negative cycle of self-doubt for good and gain unwavering self-confidence in the value you bring to the table.

Stop underselling yourself and attract next level opportunities straight to your inbox.

Overcome job search overwhelm and land interviews without applying to 100s of online applications.

Confidently answer any unexpected question and convert your interviews into dream offers.

Negotiate a high and multi six-figure offer that reflects your education, expertise and experience.
HEAR DIRECTLY FROM OUR CLIENTS...
Aakanksha stopped underselling herself and landed her dream offer with £60K salary increase.
MORE CLIENT LOVE
JAGRUTI
Utilities R&D Leader
"I went from being stuck to increasing my total comp by $85k within 8 weeks."

Jagruti, an R&D Program Manager ditched imposter syndrome, changed industries with an MBA or a fancy certification, and went from being stuck in her career to increasing her total compensation by $85k.
DAVID
F500 Program Manager
"I landed my dream job with a multi 6-figure offer."
David, a F500 Program Manager learned to position his experience for the right roles and level, landed a role with Amazon, and negotiated a $20k increase in sign-on bonus, doubling his total compensation.
DR. YEMI
Senior Chemicals Scientist
"I got my first interview in two years."

Yemi, an accomplished chemical scientist with a Princeton PhD overcame self-doubt and learned to level up her Resume, landing 5 Director level interviews with less than 20 applications.
AJAY
Director, Supply Chain Operations
"I negotiated a high six figure salary."
Ajay, Director of Operations at a mid-sized Supply chain company, got the accountability he needed to step outside of his comfort zone, land the right role aligned with his 10-year career goals, and negotiate a high six-figure salary.
DR. JOSIANE
Senior Data Scientist
"I negotiated a $30k salary increase and a title raise."

Josiane, a geophysicist turned data scientist, got the confidence to apply for Sr. Data Scientist roles instead of entry-level roles, and landed an offer with MD Anderson, the largest cancer hospital in the US, while negotiating a $30k salary increase.
RENUKA
Senior Data Analyst
"I quit my toxic boss and landed a $25k salary increase in less than a month."
Renuka, a 50+ year old data analyst, found the courage to quit her toxic boss, landed a $25k salary increase, and is creating a massive impact on the community by helping international students through the college application process.
THE JOB OFFER IS JUST THE BEGINNING...
Everyday, my clients are...
Buying their dream homes
Building wealth portfolios
Mentoring students in India for college admission
Taking their dream vacations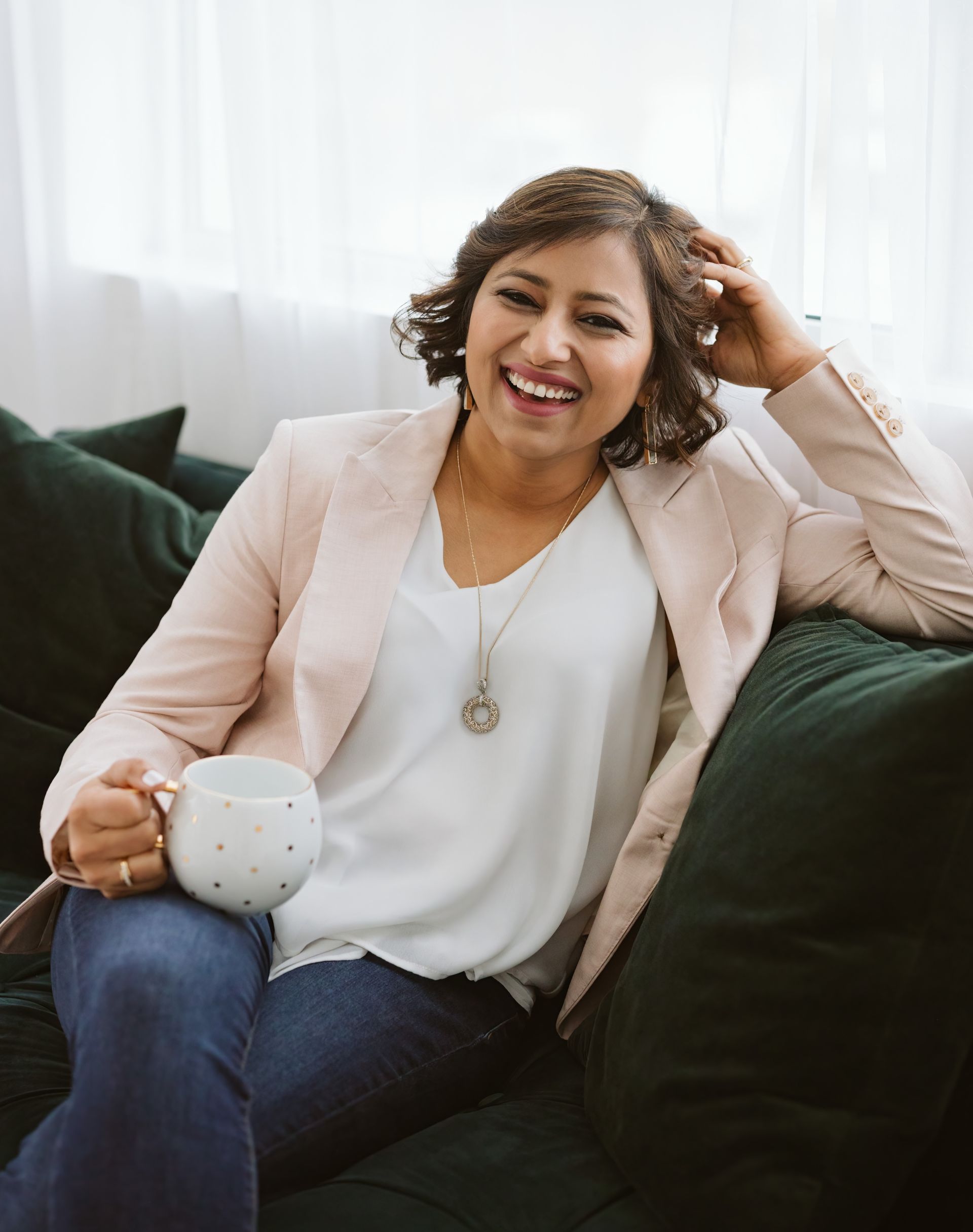 Enrolling their kids in private school
Building purpose-driven side hustles
Publishing their first book
Being recognized as the industry leader
Hi, I'm
Richa!
I help high achievers learn how to stop underselling themselves and land high-impact leadership roles on their own terms = purpose, freedom and $$$.


As a brown immigrant woman with 12+ years of experience with two of the largest F500 companies in the Energy and Tech industries, I have seen firsthand the challenges many of us face while rising up the corporate ladder.


But after getting 5 promotions in 10 years, transitioning to a $200k+ role at Amazon without the tradition Tech experience and building a multi-six-figure business on the side of a full time job, I know that with the right mindset, strategy and accountability it is absolutely possible to build your career on your own terms!

I'm here to show you proven strategies so you can stop dreaming and finally living the career and life of your dreams!

MY SIGNATURE FEARLESS HIRE FRAMEWORK FOR MAKING YOUR NEXT BEST MOVE IN 2023.
Module 01

Role clarity
Hunting for a job without being clear on your job search goals is like playing the lottery. Use the Career Ideals Map to ditch analysis paralysis and get crystal clear on the target role that align with you experience, skills and lifestyle goals.
Module 02
Unique value proposition
Show the employer exactly why you are the best candidate for the job. Learn to stop short selling yourself and craft a strong personal brand using my signature POWER framework so you can clearly articulate the impressive results you have created.
Module 03
Resume that sells
Your Resume is your most valuable job search asset, but it's jam packed with the wrong information. Use my "$200K Resume Formula" to take the guess work out and create a keyword-rich accomplishment-drive Resume that you never have to tweak again.
Module 04
Crazy effective LinkedIn
An optimized LinkedIn profile is your most powerful inbound marketing tool for job search. Create the PERFECT LinkedIn profile so qualified opportunities land in your inbox, instead of you chasing them.
Module 05
Fearless networking
80% of jobs are filled through networking. Use my Double Funnel strategy to know exactly how to network with recruiters, referrals and advocates so you can tap into the hidden job market.
Module 06
Interview deep dive Part 1
The first step in any interview process is to get past the gatekeeper. Learn to knock the recruiter call out of the park, so you can zoom forward in the interview process as the top candidate for consideration.
Module 07
Interview deep dive Part 2
Acing an interview is all about demonstrating value to the company. Learn my proprietary SOARR and Utility project frameworks so you can build instant rapport with the interviewer, provide compelling data-rich stories to show without doubt you are the best candidate for the job.
Module 08
$200K offer negotiation
It's time to get paid your worth. Learn battle-tested methods to confidently negotiate $20K+ salary raises, and command your career and compensation in any market.
WHAT'S INCLUDED IN THE PROGRAM
1
Weekly live
training
8 weekly trainings where you learn proven strategies to position yourself as the best candidate for the job, quickly land your next interview and convert them into multi-six-figure offer. Cannot make it live? No problem. All training recordings are made available through the private client portal so you can listen in your own time.
2
Weekly group coaching
Get unlimited access to weekly group coaching so you can get the mindset support to fearlessly self-promote and strategy support to quickly troubleshoot your job search. Calls are hosted to accommodate multiple timezones and recordings are made available through the private client portal so you can listen in your own time.
3
Proven job search
curriculum
Get access to my proven, signature curriculum as soon as you join the program so you can ditch the confusing advice on the internet and overcome job search overwhelm for good. We teach the same process that helped me and dozens of my clients transition industries and land $25k+ salary increases within 90 days.
4
On-demand
support
Want to get a second set of eyes on your LinkedIn profile? Getting nervous about an upcoming chat with the recruiter? Get unlimited personalized support inside of our Slack community on each step of your job search process. We give you coaching and feedback tailored to you so you can start seeing results as soon as you join.
5
Proven scripts and templates
We got you covered, whether it's giving your Resume a facelift, reaching out to your network for a referral, answering tough interview questions, or negotiating the offer for a new job. Each training comes with detailed actionable scripts and templates so you can stop guessing and start taking action now!
6
Community of
high-achievers
Ask questions, get feedback, have accountability, and support fellow, ambitious, like-minded high-achievers inside of our private Slack group. Drop any mindset block or job search strategy questions to get personalized feedback from Richa and her coaching team so you can land your next role before 2023 ends.
7
Interview
clinic
No more guessing if you are doing it right. Inside of the Interview Clinic, Richa demonstrates the art of interviewing using mock interview examples and provides live reviews on real interviews so you know exactly how to answer any unexpected question with confidence, and convert your very next interview into high-paying offer.
8
Networking with FAANG recruiters
Nothing gives you a better competitive edge than hearing directly from the hiring team. Get exclusive access to networking opportunity with F500 recruiters. Attend panel discussions with recent hires at companies like Amazon, Apple and Meta so you know the insider scoop on how to best position yourself for your dream job.
9
Growing library of bonus courses
Never fear layoffs as an immigrant again. Get a front row seat to an exclusive training by Richa where she walks through her complete strategy and candid advice on how she fearlessly built her EB1A profile and self-petitioned her Greencard on only a Masters degree.
THE BEST PART? EVERYTHING IS LIFETIME ACCESS, INCLUDING THE WEEKLY COACHING AND COMMUNITY.

THE BEST TIME TO START IS NOW AND WE WILL COACH YOU UNTIL YOU LAND YOUR NEXT JOB.


WHAT MAKES THE FEARLESS HIRE DIFFERENT
MINDSET COACHING
We recognize and personally understand the unique struggles women, POCs, immigrants and first-gen face when finding their next job. We bring those perspectives to help you dissolve mindset blocks so you confidently elevate your positioning and land dream interviews and offers in any market.
HIGH-TOUCH SUPPORT
There is no other job search program I know that's as high-touch as THE FEARLESS HIRE. Get your questions answered in 48 hours or less, and get personalized support tailored to your unique situation, so that you can quickly progress through your job search. You can count on us for making your dream job happen in 2023.
LIFE TIME ACCESS
Inside THE FEARLESS HIRE, you get support until you land your next job. Which means if you need a break, because your loved ones are sick or work gets out of control, you don't have to worry about "I have to use this investment". We will always be here to help you, regardless of when life comes up. 2023 is the best time to get started on your goals and we will support you until you achieve them.
PROVEN STRATEGIES
I used my personal experience transitioning from the Energy industry to a $200k role at Amazon without any traditional Tech experience to create a unique job search process that you cannot learn anywhere else. This process has helped dozens of clients ditch job search overwhelm and land dream offers with $25k+ salary raise. We have the results to back it up.
A POWERFUL COMMUNITY OF LIKE-MINDED, HIGH-ACHIEVERS LIKE NO OTHER YOU WILL EVER FIND
THE FEARLESS HIRE is more than just a job search program. It is where you will find your people for life.

Inside our community, every question is answered, every win is celebrated, every failure is solved, and every challenge is cracked. Scroll through the organized Slack group and you'll find job search problems being addressed, Resumes being reviewed, strategic advice being given, and $200K+ offers being celebrated left and right. This energy of the community and the relationship you will form here alone will 10X your career growth.

And the best part is, this group looks just like you. It's filled with ambitious, high achievers who are building powerful careers, raising babies, living their American dream and having it all on their own terms, RECESSION OR NOT!


MORE CLIENT LOVE
BHAGYASHREE
MBB Consultant and Chief of Staff
"I got my dream job and salary with 3 weeks of working with Richa."

Bhagyashree, a senior Strategy & Ops leader with 8+ years of MBB and Startup experience regained self-confidence in her ability to replicate her past results and got clarity on her next career steps. She negotiated a 12% salary increase, landing her dream role and compensation with the Birla Group, one of India's largest conglomerate.
KAREN
Sr. Strategy Leader at F500 Tech
"I increased my sign-on bonus by 60%."
Karen, an MBA intern at HP, got clarity on her personal brand and long-term career goals. She learned to communicate her worth, positioned herself as the top candidate for an internal product strategy role, and had the hard negotiations conversation with her manager to increase her sign-on bonus by 60%.
AAKANKSHA
Sales Executive
"I increased my salary by £60k and negotiated my own T&Cs."

Aakanksha, a sales executive built back her self-confidence, ended her 2+ years job drought, and landed a contract role and £60K salary increase with CNRL, one of the largest ENP producers in the North Sea.
UMEMA
Systems Engineer
"I got a role that's aligned with my purpose and career goals."
Umema, a Systems Engineer connected back with her purpose and 5-year career goals, and learned to use data-driven negotiation strategies to land a $200k+ offer at Apple.
RAVI
Project Manager
"I got my first job
in Canada."

Ravi, a project manager and new immigrant to Canada, confidently handled the unknowns of the interview process, landing his first job in the country and negotiating a title raise from Project Coordinator to Project Manager.
VARUN
Senior Operations Manager
"I increased my total comp by another $30K because of Richa."
Varun, a seasoned operations manager overcame imposter syndrome by learning how to articulate is past business results. He ended a 9 month interview drought to land his dream role with Amazon and 2X his compensation.
FAST ACTION BONUS EXPIRES IN...

Sign up by 8 October @ 11:59 pm ET to get a special bonus: A group deepdive day with me, so you can get a jumpstart and land your next job before 2023 ends.

Here's what you will accomplish in the 3-hour BONUS session:
+ Create a custom job search strategy to land your next job within 90 days.
+ Troubleshoot exactly what's keeping you stuck.
+ Build your $200k Resume.

EVEN MORE CLIENT LOVE
Josiane stopped underselling herself and negotiated a Senior Data Scientist title.
Bhagyashree gained back her self-confidence after maternity break and negotiated a 12% raise.
THE FEARLESS HIRE HAS HELPED PROFESSIONALS IN
INDUSTRIES
Energy
Tech
Chemicals
Healthcare
Banking
Consulting
Public Sector
EXPERIENCE
New grad
Boomerang
IC
Manager
Director
ROLES
PM
TPM
Data Science
BD/Sales
SDE
Engineering
Supply Chain
COUNTRIES
USA
Canada
UK
India
WHAT YOU'LL ACCOMPLISH IN THE FIRST 30 DAYS
Inside THE FEARLESS HIRE we hit the ground running, because time is money! In your first 30 days in the program, you will:


+ Identify target roles that align with you experience, skills and lifestyle goals.

+ Learn to stop short selling yourself and articulate why you are the best candidate for the job.

+ Create a keyword-rich accomplishment-drive Resume that you never have to tweak again.

+ Give your LinkedIn a facelift so qualified opportunities land in your inbox, instead of you chasing them.
ARE YOU READY TO MAKE 2023 THE YEAR YOU TAKE CONTROL OF YOUR CAREER?
Online portal with proven job search curriculum


Unlimited weekly group coaching


Unlimited personalized job search support


Resume & LinkedIn review


Interview clinic


Done for you templates and scripts


Community of ambitious, high-achieving professionals


Networking with FAANG recruiters and hires


Exclusive group deepdive day (Early Sign up BONUS)

FREQUENTLY ASKED QUESTIONS
How long do I have access to the program?
Once you join THE FEARLESS HIRE, you are granted lifetime access to the program, including the online portal, our weekly live coaching calls, and the Slack community. This is the only program you will ever need to land your next high and multi-six-figure job.
How do I know if the program is for me?
If you are a new grad or experienced professional who is aspiring for IC, Lead, Manager and Sr. Manager roles, and wants to fast-track their job search, then this program is for you.
If you have prior experience managing teams with 10+ years of experience under your belt, you will still benefit immensely from the structured proven curriculum and group accountability of the program. I also recommend considering 1:1 coaching add-on to fast-track your move to Director and CXO roles.
If you want to talk to Richa to understand whether the program is the right fit for you, email
[email protected]
.
Is the program only for women?
No, the program is open to any ambitious professional seeking support to accelerate their job search.
I don't live in the US. Will the program work for me?
Inside THE FEARLESS HIRE, you are learning how to position yourself as the best candidate for the job and command your dream offer. the program has helped clients from across the world including Canada, UK and India.
When are the sessions held?
You will get access to the online portal as soon as you enroll in the program so you can start making progress in your job search from Day 1. The group Slack access and weekly group coaching calls will start from 18 October.

All group training and coaching calls are scheduled to accommodate multiple timezones and working professionals. All recording are shared inside the private client portal.
What results can I expect?
As with any other coaching program, the results you get from THE FEARLESS HIRE program depend on the efforts you put in. If you participate in the weekly coaching calls, and implement all the concepts that are taught in the program, you will land your next job within 3-6 months. If you need further support, you are always covered because our program is lifetime access. For full terms and conditions, see T&C.
Standout to the Recruiters!
Join the 5-day Pitch Perfect challenge to get awesome tips on how to craft the perfect Resume, Cover Letter and LinkedIn profile.


Claim 2 hours/day back!
Join the 10-day challenge to get one awesome productivity hack per day in your inbox.


4 Steps to Fast-Track Your Transition to Tech
Saturday
22 January, 2023
@ 11 am PST / 2 pm EST
Fast-Track Your Transition to Tech
8-week Group Coaching Program to help you land a $200k+ dream job without applying to 100s of applications online.
Thursday
7 Sept, 2023
@ 8:30 pm EST
Recession Proof Your Career: 3 Step Strategy to Land Your Dream Job in Any Market
Saturday
7 October, 2023
@ 9 am PST / 12 pm EST
Created with