Early Bird Pricing and Bonus ends 24 January, 9pm ET!!
You are in!
Watch the full Job Search Masterclass below.
Doors are open to my Job Search Accelerator!
Join the 8-weeks Job Search Bootcamp and fast-track your transition to a $200k+ career in Tech without applying to 100's of applications online!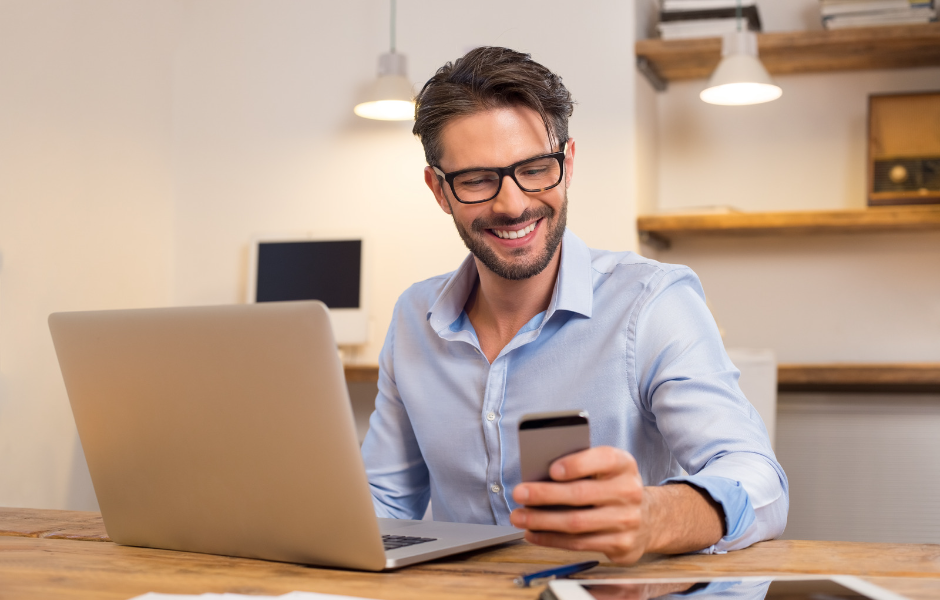 We've helped experienced professionals like you transition into companies like




Median Total Compensation in Tech*
$227,973
Senior
Tech Program Manager
$187,817
Senior
Program Manager
*Source: https://www.levels.fyi
43% of all jobs in Tech do not require a CS degree
Operations

UI/UX

Customer Success

Marketing

Sales

Product Management

Program Management
Business Analytics

Strategy / BizOps

Recruiting

Account Management

Content Management

Data Engineering

Training & Development
This is for you if...
You are ready to take control of your job search

You are ready to put in the work to land the job of your dreams

You are an ambitious professional with 3+ years of experience
This is probably not for you...
You are looking for a quick done-for-you solution

You are not ready to show up and do the work

You are not open to new perspectives and tough feedback
Job Search Accelerator
A proven step-by-step process that has helped experienced professionals just like you land high and multi six figure jobs in Tech
What you learn
Cohort dates: 4 February - 1 April
Sessions held 10 am - 12 pm ET on Saturdays
LIVE class over Zoom and recorded
Week 01

Role clarity
Hunting for a job without being clear on your job search goals is like playing the lottery. Start with getting super clear on what you want and the target companies, roles and titles that align with you experience, values and priorities.
Week 02
Unique value proposition
The company wants to know why they should hire you over anyone else. Learn to create a strong personal brand statement that clearly articulates the strong business results you have generated and why you are the perfect fit for the job.
Week 03
Resume that sells
Your Resume is your most valuable job search asset, but it's jam packed with the wrong information. Learn to create a strong, keyword rich Resume, that attracts a recruiter's attention every single time.
Week 04
Crazy effective LinkedIn
An optimized LinkedIn profile is your most powerful inbound marketing tool for job search. Learn how to optimize your LinkedIn profile so qualified opportunities land in your inbox instead of you chasing them.
Week 05
Customized networking plan
80% of jobs are filled through networking or internal referrals. Create a 3-pronged networking plan with recruiters, referrals and advocates so you can tap into the hidden job market.
Week 06
Interview deep dive Part 1
The first step in any interview process is to get past the gatekeeper. Learn to knock the recruiter call out of the park, so you can zoom forward in the interview process as the top candidate for consideration.
Week 07
Interview deep dive Part 2
Acing an interview is all about building relationships and showing value to the company. Learn our proprietary interview framework so you can build instant rapport with the interviewer, give compelling data-rich stories, and concisely articulate the value you bring to the table.
Week 08
Offer negotiation
It's time to get paid your worth. Learn research-backed methods to negotiate with confidence so you can convert the interview into an offer you deserve.
How you learn
LIVE Coaching and Q&A Calls
Weekly 2-hour LIVE coaching and Q&A sessions so you can learn, implement and ask questions
Step-by-Step Curriculum
Structured, step-by-step curriculum, templates and scripts so you can make quick progress in your job search
Unlimited Chat Support
Access to a private Slack community so you can get unlimited chat support and personalized feedback on your work
Networking with Recruiters
Exclusive networking hour with recruiters from Google and Amazon so you can get pro tips on how to land your next job
EARLY BIRD BONUS!!!
Enrol by 24 Jan, 9pm ET and get
$500 OFF Enrolment
Early enrolment discount of 25%
VIP Coaching Session
45 minute 1:1 VIP coaching session with Richa Bansal
Amazon
Complete guide to interviewing at Amazon
Mock
Mock interview with experienced hiring managers in Tech
Client Testimonials
Before working with Richa, I felt stuck in my career. She helped position my resume for the Tech industry, and my interview skills improved tremendously after just one practice with her. Without her help, I wouldn't have been able to change industries.
Thanks to Richa, I was able to move from the Oil and Gas to the Tech Industry industry, land my dream job and get to a multi 6-figures salary. I would definitely recommend Richa as a fantastic career coach who will push you to the next level!
Richa partnered with me to find the right role for my 15+ years of experience, positioning my resume for the Tech industry, helping me with mock interviews, and negotiating a high six-figure salary. I highly recommend Richa as a coach to anyone looking to grow faster in their career.
I help mid and senior level professionals quit playing safe, land jobs they love, and get paid their worth.

As an immigrant WOC in the Oil & Gas and the Tech industry, I have seen first hand the challenges many face while rising up the corporate ladder in North America.

But having been here for more than a decade, I know that with the right mindset, strategy and accountability, it is absolutely possible to transition into your dream job and build your career on your own terms!

Ready to land the job of your dreams?
Save your spot before Early Bird Pricing and Bonuses runs out!!
LIVE coaching and Q&A calls

Step-by-step curriculum




Unlimited chat support on Slack

Networking with Tech recruiters

1:1 VIP coaching with Richa

Amazon interview guide

Mock interview with experienced hiring managers
Frequently asked questions
When are the classes held?
The cohort dates are from 4 February - 1 April, 2023. This includes an onboarding session and 8 live group coaching sessions. All sessions will be held from 10am - 12pm ET on Saturdays
over Zoom and recording will be shared. However, to maximize your ROI in the program, we highly encourage you to show up LIVE.
What results can I expect?
In the Job Search Accelerator program, we teach the exact same strategies we have used to help our clients transition to their dream job and compensation in Tech within 3-6 months of working with us.
I recently got laid off. Is there a payment plan available?
Absolutely! Please check out our payment options during enrolment.
I am already in the Tech industry but am looking to pivot to a different role. Will this program help me?
Yes. We teach foundational Job Search skills so you can land any job you want in any industry at any time, and command the career and compensation you deserve!
Standout to the Recruiters!
Join the 5-day Pitch Perfect challenge to get awesome tips on how to craft the perfect Resume, Cover Letter and LinkedIn profile.


Claim 2 hours/day back!
Join the 10-day challenge to get one awesome productivity hack per day in your inbox.


4 Steps to Fast-Track Your Transition to Tech
Saturday
22 January, 2023
@ 11 am PST / 2 pm EST
Fast-Track Your Transition to Tech
8-week Group Coaching Program to help you land a $200k+ dream job without applying to 100s of applications online.
Thursday
7 Sept, 2023
@ 8:30 pm EST
Recession Proof Your Career: 3 Step Strategy to Land Your Dream Job in Any Market
Saturday
7 October, 2023
@ 9 am PST / 12 pm EST
Created with