You are in!
You are in!
Check out the full masterclass at the link below:



No email?

Check your spam folder and mark the address as 'not spam.' If the email isn't in your spam folder, check the Promotions tab and move the email to the Primary tab to be sure you receive the email series.

If you need additional assistance, you can contact us at [email protected]
Need 1:1 support to level up your career?
I can help.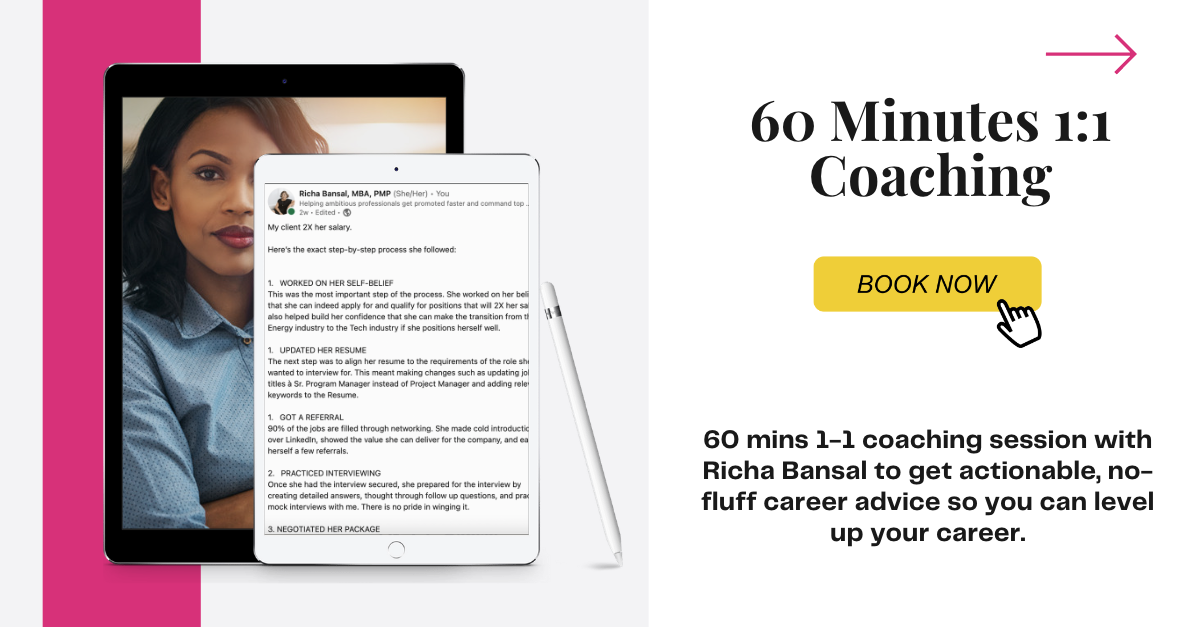 60 Minute

Career Coaching

Your career deserves only the best. Accelerate your job search or career growth with 60 minute 1-1 coaching session with Richa Bansal.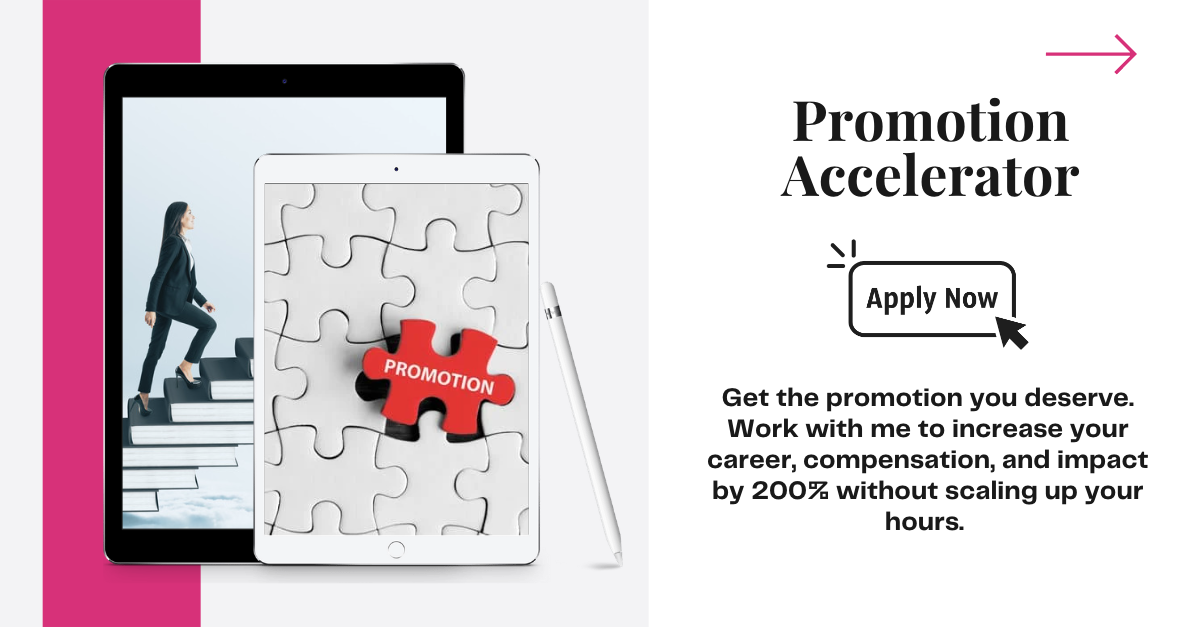 Promotion Accelerator
2X your career and compensation without scaling up your hours with my 12 weeks 1-1 coaching program. Book your free strategy call today.
Standout to the Recruiters!
Join the 5-day Pitch Perfect challenge to get awesome tips on how to craft the perfect Resume, Cover Letter and LinkedIn profile.


Claim 2 hours/day back!
Join the 10-day challenge to get one awesome productivity hack per day in your inbox.


4 Steps to Fast-Track Your Transition to Tech
Saturday
22 January, 2023
@ 11 am PST / 2 pm EST
Fast-Track Your Transition to Tech
8-week Group Coaching Program to help you land a $200k+ dream job without applying to 100s of applications online.
4 Secrets to Fast-Track Your Next $25k - $150k Promotion
Saturday
6 May, 2023
@ 9 am PST / 12 pm EST
Created with