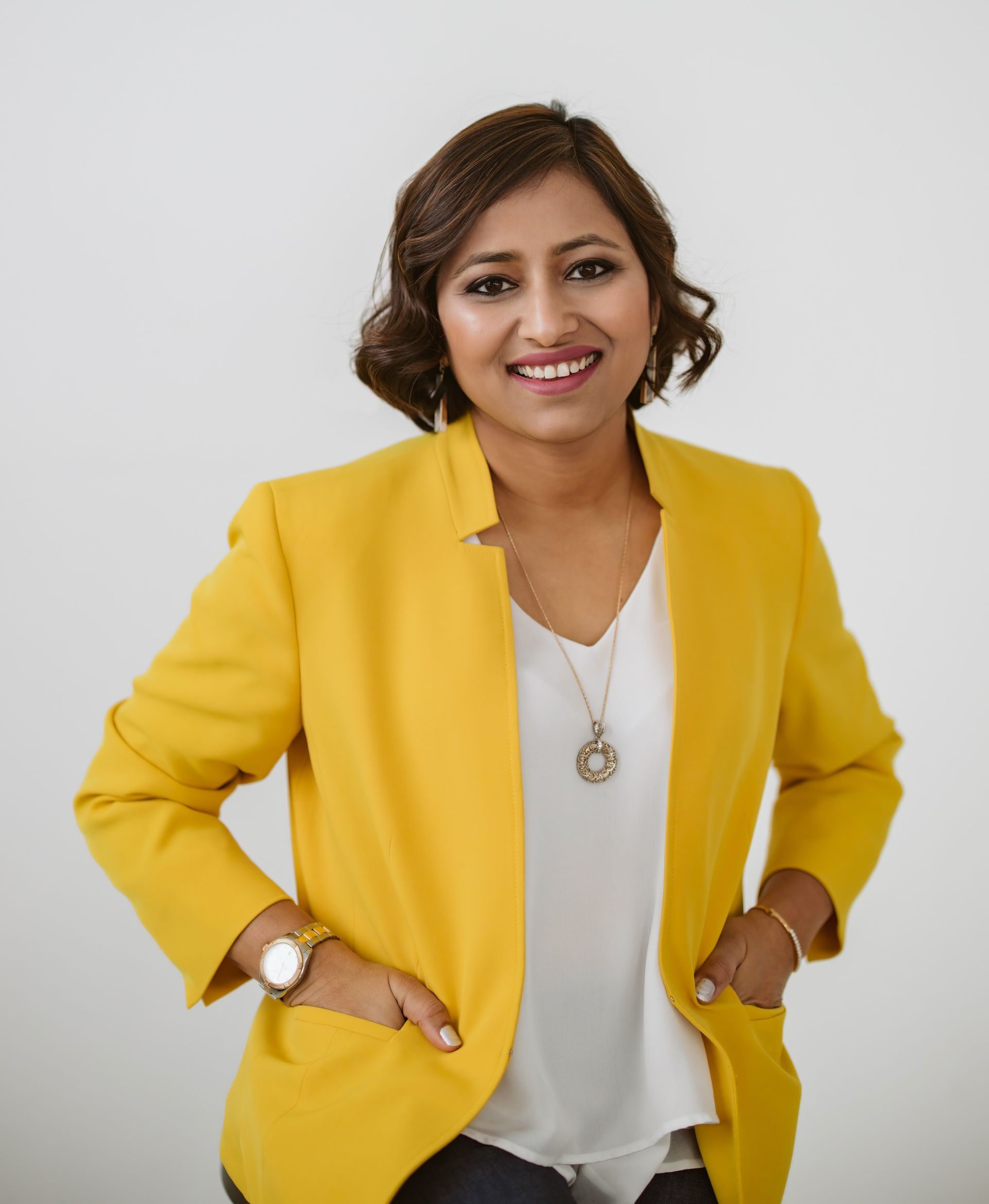 FREE MASTERCLASS
4 Secrets to Fast-track your transition to $200k+ job in Tech
Learn the exact 4-step strategy I used to transition from the Oil & Gas industry to a $200k+ role at Amazon, the largest e-commerce company in the world

This is a one-time only LIVE session. Space is limited, so register now!
Sunday
January 22, 2023
@ 11 am PST / 2 pm EST
Get ready to walk away with
Insider information on the best role and titles that match your education, experience, and expertise
The # 1 change you need to make on your Resume to catch a Tech recruiter's attention in 6 seconds
Less known tips to optimize your LinkedIn so qualified roles land in your Inbox, instead of you chasing them
The #1 mindset shift you need to make to get paid your worth and negotiate a multi six figure salary
If you apply the strategies you learn in my Job Search Masterclass, you will no longer need to rely on 'luck', and will significantly fast-track your transition to your dream role in Tech.
You cannot miss this FREE Masterclass if...
You are an ambitious professional with 5-15 years of experience who want to make the transition to the Tech industry but don't know where to start.

You've had an unconventional path and know you would kill it in your next role, if only you could get a chance.

You know you have what it takes to work in Tech, but keeps getting rejected.

You want to follow an exact, proven process to land you next role without wasting time or energy.

You want to confidently negotiate a compensation that matches your education, experience and expertise.
Calling action takers only
Since this training is valued at over $10,000 and I'm offering it for FREE…
I WANT ACTION TAKERS INSIDE.


There will be limited spots since it is a LIVE training on Zoom.


I will be dropping my exclusive never done before Q1 offer at the end…trust me, you'll want to see this!


To be eligible for the giveaway, you must prioritize showing up live and staying until the end.
Will there be a replay?
Yes, this Masterclass will be recorded and sent to you, if you can't make it live! 🎉



But as long as you sign up and share a screenshot of the training on LinkedIn, you will be automatically entered to win a full-ride scholarship to my 8-weeks signature

JOB SEARCH ACCELERATOR

program and a 90 minute 1:1 Resume Review session with me.
* IF you prioritize showing up live, you are then eligible for all of the different giveaways (and you will learn more)!
If you want to fast-track your transition to a 200k+ job in Tech, you don't miss it!
Spots are limited as this is a LIVE Masterclass on Zoom.
Sunday
22 January, 2023
11 am PST / 2 pm EST
I help ambitious professionals stop playing safe and 2x their confidence, career and compensation.

As a brown, immigrant, woman in the Oil & Gas and the Tech industry, I have seen first hand the struggles many face while rising up the corporate ladder in North America.

But having been here for more than a decade, I know that with the right mindset, strategy and accountability it is absolutely possible to transition into your dream job and build your career on your own terms!


I'm here to show you proven strategies and shorten the time to your ultimate desired SUCCESS.
Before working with Richa, I felt stuck in my career. She really expanded my idea of the job opportunities I had the potential to explore. She helped me position my resume for the Tech industry, and my interview skills improved tremendously after just one practice with her. Without her help, I probably would not have been able to change industries.


Jagruti mehta
amazon
I have found your blog posts on Pink Careers very helpful as I continue my job search. One of my favorites was Key to a Successful Job Search? Self-awareness. I have been overwhelmed by the job hunt and that post really helped me to pause and take some time to self reflect on what I actually want from a career by asking myself those questions.


hannah Heberle-Rose
stryker
I consulted with Richa during my most recent job transition, and she helped me make an informed decision based on career growth opportunities, compensation negotiation, and additional benefits. I highly recommend Richa for career consults as she brings a lot of past experiences to the table, and will clearly speak from a place of data based decision making!


umema bohari
apple
Are you FINALLY ready to stop being on CRUISE CONTROL and Go ALL-IN on your success?
Spots are limited as this is a live masterclass!!



*Everyone who registers will be sent the Masterclass replay*
4 Steps to Fast-Track Your Transition to Tech
Saturday
22 January, 2023
@ 11 am PST / 2 pm EST
Standout to the Recruiters!
Join the 5-day Pitch Perfect challenge to get awesome tips on how to craft the perfect Resume, Cover Letter and LinkedIn profile.


Claim 2 hours/day back!
Join the 10-day challenge to get one awesome productivity hack per day in your inbox.


Fast-Track Your Transition to Tech
8-week Group Coaching Program to help you land a $200k+ dream job without applying to 100s of applications online.
4 Secrets to Fast-Track Your Next $25k - $150k Promotion
Saturday
6 May, 2023
@ 9 am PST / 12 pm EST
Created with