Rebecca Leach, Country Manager at AppDynamics Canada talks about the importance of charting your own path, saying 'yes' to new opportunities, and leveraging mentors for career growth.

current role: country manager, appdynamics canada


In our Women in the Workplace interview #2, we spoke with Rebecca about her professional experience and learned about her perspective on what defines today's woman in the workplace.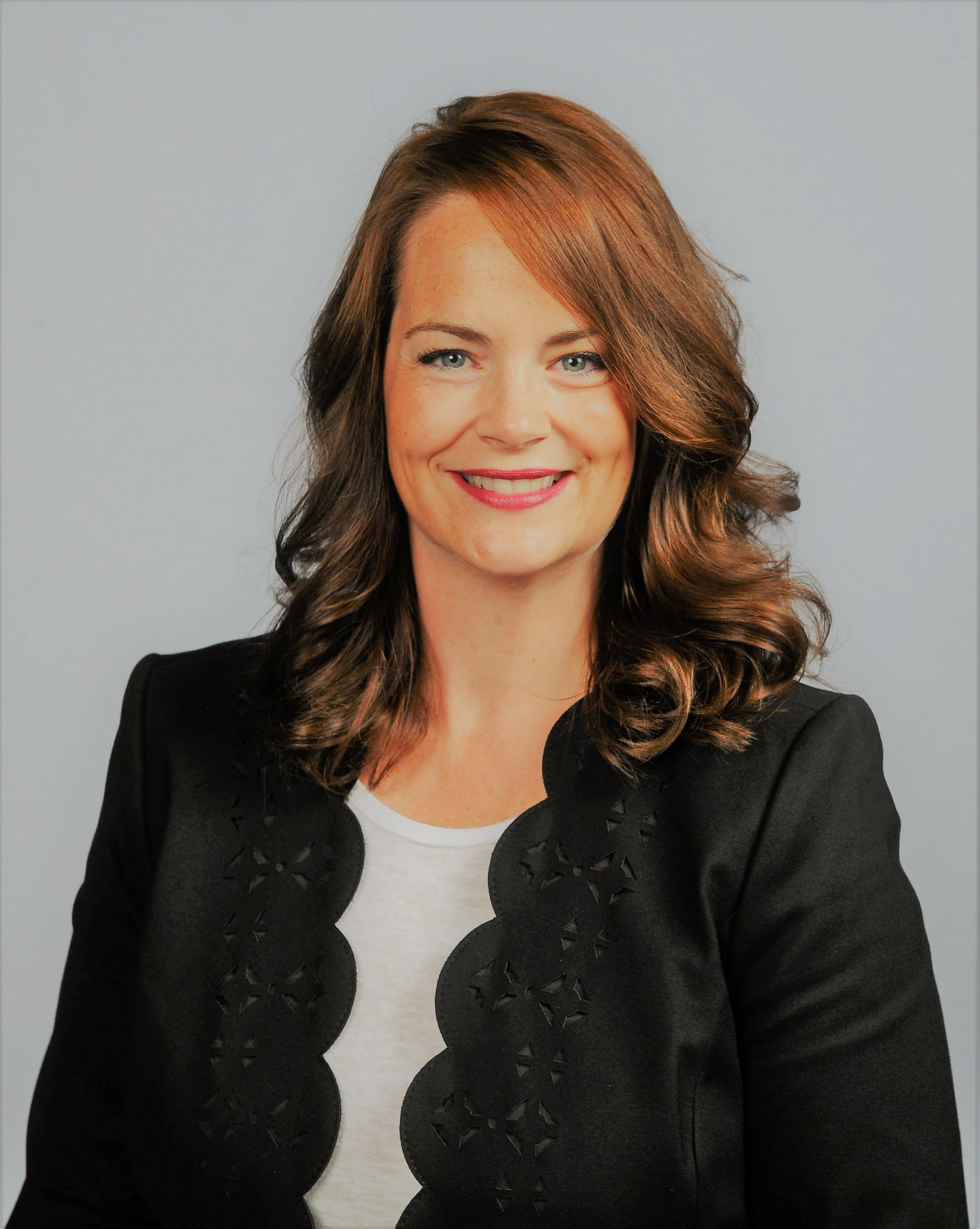 Date: August 31, 2021
Interviewer: Richa Bansal, Founder and CEO, Pinkcareers


About Rebecca Leach
Rebecca Leach is Country Manager at AppDynamics Canada. She is responsible for growing the Canadian business with a focus on key sectors including government, finance and retail. Rebecca has two decades of leadership experience with technology companies, including her role as General Manager of Software Sales for Cisco in Canada, and as the Canadian Diversity and Inclusion Leader for Cisco.

Leach holds an honors bachelor degree from Wilfrid Laurier University and an interior design diploma from the Scheffield School of Interior Design. In her spare time, Rebecca enjoys reading, wine, fast cars, interior design projects and gardening.
Her Start
You graduated from Wilfrid Laurier University with a degree focused in German, Philosophy, and Business. What motivated you to start a career in Sales and Marketing at Datron Dynamics?

I love to tell this story! It's about courage, which is one of my leadership principles, and something that I believe we start to lose as we get older. I worked part-time at a billiard store, selling pool tables, through high school and university. I was driving home one weekend to work at the store in my hometown and I saw a German flag flying out front of a new office building on the side of the highway. Passion, curiosity and courage took me off the highway, in search of this building and the opportunity that might lay within it. As I pulled up outside the building, I eagerly undid my seatbelt and jumped out of the car, swung the large glass door open and walked right into the main lobby announcing that I could speak German. I felt this was likely the most compelling thing I could share with them at that moment, not knowing what they sold or serviced. That courageous moment resulted in a flurry of conversations (all in German) with the leadership and the next thing I knew, I left with (another) part time job. This later turned into a full-time career in sales upon graduation. I was selling industrial enclosure systems, in German (and sometimes English!) for a well-known German firm, expanding into Canada.
What were the most important skills you learned in your role as the Sales and Marketing Manager?
The most important thing I learned through that role was that my sales experience was essential to my success as a marketing leader. Having had those early years in selling under my belt, positioned me well to understand the sales cycles and selling methodology necessary to be an effective marketer. Being curious about your customer is another important skill and that comes from being an effective listener, something else I learned in my various sales roles.
Her Career Journey
What does a typical day look like for you?

There is no typical day for me, which is one of the things I love about my role. Every day is different, presenting different challenges and opportunities! My favourite parts involve people development and customer interactions. I believe the chance to lead people is a privilege and it's a part of my role that I truly invest in. Building an effective team and a resilient culture is critical to success in an organization. It all starts with the individuals, understanding their motivations and how to help them be their best which in turn, benefits our team and customers.



At Cisco, you managed the Partner Program and later was the Director of Partner Sales for Central Canada. What was most rewarding and most challenging about those roles?
This is another story I love to share as it is a great example of change and adaptation, which I believe are critical for personal and professional success. I was leading the program/marketing team inside the channel organization. After being in the program role for a short time, I realized an opportunity to generate greater efficiencies in the organization by building out a team that had cross-functional responsibilities across the programs and the targeted partner audience to maximize the impact and scale of our partner routes to market. It was something that had never been done and a role that didn't exist anywhere in the company. This made the execution of the idea a bit more challenging. So, I created a compelling business case for change and pitched it to my leader. Next thing I knew, I was leading a cross functional team with a mutual mandate of accelerating profitability across the partner routes. Even to this day, that effort remains one of my most fulfilling roles and one I reference when encouraging others to look beyond the barriers.
Can you share your story about how you got the job as the Country Manager at AppDynamics?

I always encourage people to take the path of a diversified career versus something more linear as I believe it inevitably leads to a broader range of future opportunities. This has certainly proven true for me. I began at Cisco in the channel, managing the certification programs for partners across security, collaboration, data center and networking architectures. I said 'yes' regularly, to new challenges, augmentations of my existing role and new roles. At one point, I put my hand up to be considered for a more senior role, competed, and wasn't selected for the role. I would argue that the experience propelled me into a role I'd never contemplated, which resulted in much more success, affording me the most valuable career experience to date at that point. Instead of moving into the role I'd competed for, I took on a role with a remit to create Canada's first software team. I said 'YES!' Never say never. That role led me here. Creating a new go to market for software consumption models presented a stretch for me, one I was so ready for. We disrupted and destructed. There was so much to experience and learn, to improve and change and those valued learnings positioned me to be able to step into this role, leading AppDynamics in Canada. I knew this was the next challenge for me. I knew it was the next logical step for my career.
What are some of the learnings you had as you moved up in your career?

I've learned plenty and I'm still learning! I've come to lead from the front. I've realized that looking back doesn't necessarily mean you'll have clarity on the future. I like to say, "rearview mirrors are for cars." I've learned that emotional consistency is key in leadership. People need to know what to expect, always. They need predictable and consistent behaviors. I've learned to kill the noise. Gossip and negative chatter are culture killers. I've come to understand that building trust on a team is the most important, powerful dynamic. It can lead to people taking greater risks and being much more invested in the team and the collective vision.
Despite an increasing number of women entering STEM fields, many get stuck in the early stages of their career. What advice do you give your mentees so they can continue to advance in their careers?


Regardless of the industry, I believe passion is essential. If you're not invested in what you're doing, then don't do it. As it relates to STEM fields, we need more women. I think it's our collective responsibility as leaders to attract and retain more diverse female talent into our industry. Mentorship is a proven strategy to help women advance their careers. Whether it is through formal or informal mentorship circles, or one-on-one mentorship, leveraging the knowledge and experience of our peers and senior leaders can be a great way to break down the barriers to attracting and advancing women in technology. I believe it's important to have a voice and to contribute. I have observed that those who are the most knowledgeable are often the ones who can contribute the most to tackling a challenge or chasing an opportunity. Job titles don't always dictate the most value in a meeting. So, I encourage my mentees to show up with an idea or an extra layer of information. It's critical to also be open to less linear career paths. Sometimes, we need to make a lateral move or two to gain those essential skills for the next great role. Again, never say never!



What is next in your career?

I strive for roles that give me the privilege of leading others and offer me the chance to transform, whether it's a route to market, a selling motion or the development of a new business. I don't know what's next…. I'm open to many possibilities! Today, I'm committed to leading the team toward an incredible year focused on growth and customer delight.

Her Life Outside Work
Do you think mommy guilt is real? If yes, how do you deal with it?

I am a single mom! I think we all have some level of guilt about not being able to be all things to all people, but I don't spend too much time regretting anything. Instead, I focus on being present in the moments I have with my son. You can't change the past, you can however, be present in the moment and plan for the future you want. I don't waste time on guilt, I know that I'm investing in a career that sets an amazing example for my son and provides him with many experiences. He sees a mom with a strong work ethic, someone he can be proud of. That's what matters to me.

How do you think about work-life balance?

I think there's no such thing! I believe at best, it's a blend. Some days I'm able to attend all the meetings, get out to the baseball game and watch my son as well as get in the Facetime with my girlfriends. Other days I look around at the end of the day and wonder where it went and what I accomplished. I think this is completely natural for most of us.

I will add too, that working in technology allows for the integration of both. I can work from anywhere, leveraging collaboration tools, such as Webex and I can't imagine working in an organization that didn't have technology integrated, offering employees a greater blend during the work week.

I try to set one or two personal and professional goals each week. I don't know when or how they will be completed, but I know they are important, and I work toward them each week. I practice "progress not perfection."

What do you do to de-stress outside of work?
As a true extrovert, I get my strength from being in the presence of others. I decompress with loved ones and close friends. I enjoy dinners on patios, watching my son play baseball games from the bleachers, driving on a beautiful evening with the music loud and the wind in my hair, shopping an antique market with a friend or even a virtual coffee catch-up over Webex!

What is one piece of advice you would want to leave with our audience?
If you're in a position to help someone else, do it. Helping others can come in a variety of shapes and forms, from solving a business problem, being a good friend, helping someone start a new chapter or giving someone the courage to take a bold step. Whatever it is, do it.
current job title
Country Manager, Canada
current company
AppDynamics
one person you want to have dinner with
Brené Brown

Best career advice you received
"Never say never."

Favorite book, podcast, or movie that made an impact on you
Mindset by Carol Dweck (book)
favourite quote
"People will forget what you said. People will forget what you did. But people will never forget how you made them feel." - Maya Angelou.
Never miss the new interview, webinar or training.
Subscribe to our newsletter!
Claim 2 hours/day back!
Join the 10-day challenge to get one awesome productivity hack per day in your inbox.


Standout to the Recruiters!
Join the 5-day Pitch Perfect challenge to get awesome tips on how to craft the perfect Resume, Cover Letter and LinkedIn profile.


Lead your career on your own terms!
We'll send you the best tips and career resources straight to your inbox.

And trust us, we hate spam as much as you do!
Created with